The answer is a long one, lets go back to 1999 when I was first introduced to energy medicine. I was working on a bio-dynamic (organic) farm and experimenting with enhancing a plants growth using energetic techniques such as dowsing, radionics, crystals and rock, vibrational essences, biodynamic/organic tinctures and using shape in the design/layout. At this time I was introduced to and practiced with many professionals in the field and gained amazing awareness and insight into the 'un-seen' effect energy or vibrational frequencies have on living systems.
The biggest issue in todays overly scientific world is that we have been conditioned to believe that 'matter' is all there is and the energy/vibrational/spirit aspect is irrelevant or does not exist. This is laughable really as matter is a by-product of this vibrational energy field. Without a vibrational matrix matter simply cannot materialise.
Not too long ago matter and energy were seen as one and studied together, physics and metaphysics, one could not be separated from the other. But due to political reasons, they were separated, science took the physics/matter aspect under its 'control' and metaphysics/spirit was given direction by the church. This, in my opinion, was when society took a downward spiral.
Its like studying the world for only 12 hours of the day, totally disregarding the other half, the remaining 12 hours. What do you see? Lots of light and certain animals and interactions, or lots of darkness and different animals and interactions, but never would you see the symbiotic relationship all these interactions have with and on each other. There are 24 hours to each of our days here on Earth, just as there are '12 hours of matter' and '12 hours of energy' to continue our metaphor. One does not exist with out the other but are seamless in providing a full spectrum of the totality of interaction in our '24 hours'.
To put it another way, you and the world are much more than can be perceived by the limited 5 senses we tend to use for the majority of our day to day awareness. If you look at people who have greatly influence our world in regards to invention and innovation, they all knew about the subtle interaction energy plays, such as Albert Einstein, Nicola Tesla, Rudolf Steiner, and Wilhelm Reich to name just a few. More recent scientists in the field of energy/matter connectedness include William A. Tiller, Nassim Haramein, Bruce Lipton, and researchers in quantum mechanics/physics.
A couple of Teslas famous quotes:
"If you want to find the secrets of the universe, think in terms of energy, frequency and vibration" and "The day science begins to study non-physical phenomena, it will make more progress in one decade than in all the previous centuries of its existence."
It is very obvious both in the lab and in the field that energy and matter are one. They cannot be separated, and to have mainstream science tell us otherwise is falsifying the truth!
Once your mind can comprehend this, a deeper awareness manifests, you see and interact with 'things/life' differently. Unfortunately it seems a lot of traditionally schooled, particularly males, over rely on the left hemisphere of the brain which is the logical and analytical side. Females generally tend to use the right side more being expressive and nurturing. Magic really happens when we start thinking and imagining with both hemispheres working together. When logic, analytics, creativity and imagination come together, new ideas and inventions are created.
I get it, this topic can be hard to swallow for some who have a limited belief system, I too had been schooled with a dominant left brain and knew nothing of energy. Up until the age of 25 if you told me that shape, light and/or sound can change how a plant grows or a cell divides or it reduces stress in living tissue I would have dismissed it. Not because I knew better but through ignorance…
Getting back to 1999, this time was a major reality shift in awareness for me as I was investigating past and current research discoveries and integrating that understanding into my current paradigm. What helped is that I was also implementing this knowledge in the field, influencing matter (plants) using subtle vibrational frequencies (energy) on the farm.
For me, seeing the results for my self in 'reality' was very beneficial and allowed me to continue and develop further in this field of energetic interaction.
Over the next few years I developed vibrational products for plants, animals and humans that provided very good results. The thing about plants and animals is that the results achieved are not influenced by belief or the placebo, the effect is real and observable.
It took me 12 years of research and development in energy medicine and biological processes to fully grasp the wisdom that sacred geometry is a code, a language that communicates vibrational information, if you look at nature, both the macro and micro, you see patterns, spirals and stepped graduations (refer to the Fibonacci sequence and spiral).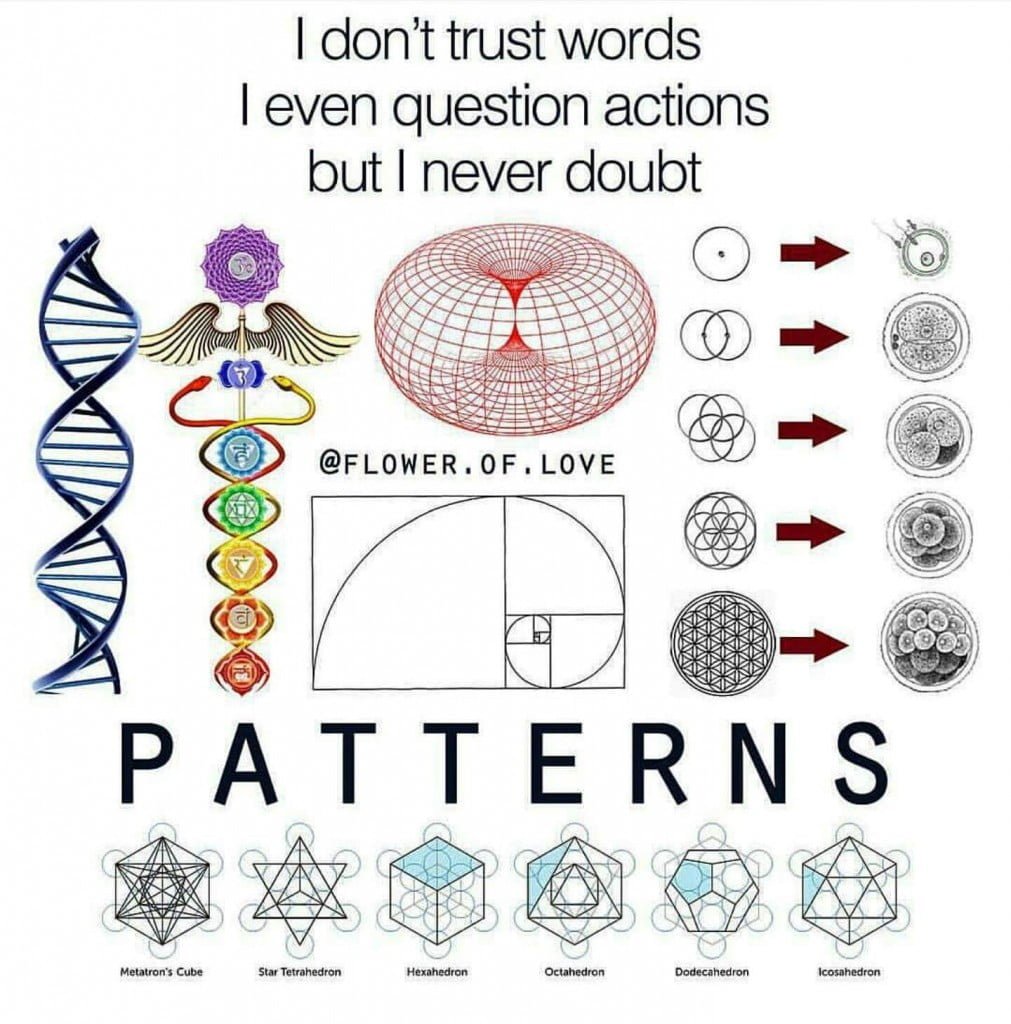 In 2006 I began a deeper research into sacred geometry and structures of ancient civilisations such as those found in Egypt and South America and realised that specific shapes had real effects on biology and all matter. After many more years I formulated a Unity Technology that Harmonizes the magnetic spin of electromagnetic fields which is the EMF Shield hologram. By harmonizing the magnetic field it becomes coherent and compatible with organic biology. A massive reduction to stress interference within the electrical system and nervous system is recorded via bio feedback/muscle testing when using my EMF Shield products. These tests have been completed by well known and respected professionals and therapists in their own clinical setting. Letters and phone calls have been received confirming the results, and continued recommendation to their clients to purchase and use the EMF Shield further highlights the effectiveness as seen in real time in a real setting on real people. This is totally different to tests performed in a lab. The current SAR testing of mobile phones is a good example of how science gets it wrong in identifying health risks with EMF.
If you want laboratory level scientific analysis of EMF protection products then you are looking at the wrong product here. It costs too much money to perform these tests and I will not discover anything more that I already know, which is, EMF Shield reduces interference patterns from electromagnetic fields by informing the magnetic spin of that field to become coherent and in resonance with biological frequencies. What this does is greatly reduce stress on the body and alleviate interference in the mind and with cellular communication.
I am not interested in convincing anyone of anything. Please do your own research in this field. All I ask is that you open your mind to a greater reality, a connected Universe where energy and matter integrate seamlessly for interaction and expression.
I also wish to state the need to limit your exposure to wireless radiation, even when using an EMF protection product. The radiation from these devices presents a danger to your health, they are powerful transmitters and cause disruption to organic biology. I recommend to eliminate at much radiation from the source as possible and harmonise the rest with an EMF Shield product. I do not believe there is a product on the market that provides 100% protection from these fields and therefore minimising your exposure in conjunction with an emf protection or harmonizing product is essential for optimum health and wellbeing.